Case Studies
At Waste Management, our goal is to help you maximize your resource value while minimizing your environmental impact.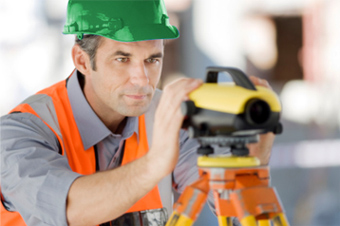 These stories showcase some of the many ways we've helped our construction and demolition clients do just that. .
Hines improved diversion rates by 60%
with the help of Waste Managements Total Recycling Program
By implementing the Total Recycling Program at their Wells Fargo Complex in Sacramento, we were able to help Hines attain a 75 percent diversion rate, which was an astounding 60 percent increase from their previous totals.
Partnering for progress
Housing giant KB Home enlists Waste Management to help streamline its materials demand and divert its C&D waste stream to achieve a LEED® Platinum rating for a net-zero energy house.
Waste Management Makes Investment in Security Services
Marketing agreement with Pro-Vigil opens new markets for mobile surveillance services
Waste Management's subsidiary, WM Security Services, Inc. has acquired a minority stake in Pro-Vigil, Inc. of San Antonio, one of the nation's largest providers of mobile surveillance and monitoring equipment.

Balfour Beatty
Helping set a new standard for the construction industry.
Find out how Balfour Beatty used Waste Management's online Diversion and Recycling Tracking tool, DART, to successfully track their project diversion efforts. Diverted waste is shown online, in real-time, demonstrating their commitment to sustainability and setting a new standard for the construction industry.

Los Angeles International Airport
Helping LAX renovations arrive on time.
Find out how we contributed to the successful renovation of the Tom Bradley Terminal at the world's fifth-busiest airport.

S.M. Miller Construction
Waste Management puts the "service" back in service station reconstruction.
See how Waste Management "put on the gas" to help S.M. Miller remove special waste during a service station demolition.

Fru-Con
Left on their own, companies can find an immediate helpful service partner in Waste Management.
When this national general contracting company suddenly found itself without waste services, we were there to help.

Wolgast Corporation
See how Michigan's largest construction company was able to build stronger operations with the help of Waste Management.
"WM always gives us excellent customer service. Whenever we request a switch-out, new container or final pick-up, we know we can count on WM to efficiently process our orders." PMA Manager, Wolgast Corporation
Brasfield & Gorrie
Discover how our expertise helped this full-service general contractor stay on schedule and on budget during a 2.5-million -square-foot downtown development project.
"WM's expertise has been invaluable to helping us keep the 12th & Midtown
schedule on schedule while complying with Atlanta's noise and traffic ordinances. I hope to use them on the future buildings of this continuing project." Superintendent, Brasfield & Gorrie

Ryan Homes
See how a national homebuilder took advantage of Waste Management's single point of contact, expert reporting system and service guarantee.
"Working with one waste company through a single point-of-contact has proven to be far more efficient than trying to deal with multiple haulers. Thanks to WM, we're able to quickly get services to the sites that need them, regardless of their location." Construction Cost Manager, Ryan Homes
WELBRO Building Corporation
Discover how our after-hours waste services helped WELBRO successfully build a massive 230-acre resort in Orlando.
"By expanding its service hours to accommodate our needs, WM allowed us to finish a challenging job within a very demanding time frame. WM's resources and flexibility continue to impress us job after job." Project Manager, WELBRO Building Corporation