Organics Composting Recycling Solutions
Recycling food and other organic waste is a fresh idea that can produce both economic and environmental savings.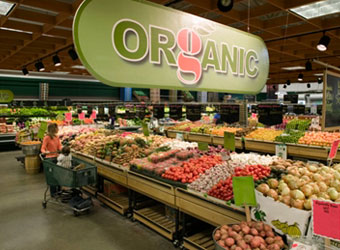 Waste Management's food and organic waste recycling helps you:
Raise your recycling rates
Increase diversion rates
Choose a cost-effective disposal option
Help further your green programs among your employees and vendors
Success made simple.
Starting with an initial site visit, our experts will work with your employees step by step to design a program that meets your needs. We provide the necessary infrastructure, including specifically designed Waste Management containers and trucks, as well as the training and support necessary for success.
We then transport your food and other organic materials to a special facility where it will be turned into compost, other soil amendments, energy, or other valued products.
Disclaimer: Organic Waste Recycling Solutions are subject to market availability.