Waste Pickup
Reliable, professional pickup service that protects the environment we all share.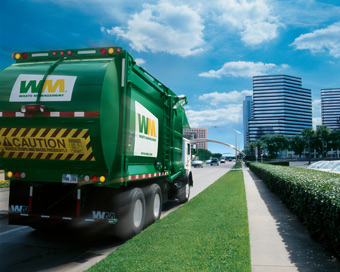 The combination of our stringent service and environmental protection standards has made Waste Management North America's leading provider of comprehensive waste management services, serving more than 20 million municipal, industrial, commercial and residential customers.
Using the waste industry's largest selection of bins, dumpsters and compactors, we create a program customized to your unique needs – from one facility to a nationwide network.
By selecting Waste Management, you are also choosing to work with drivers trained in safety procedures, and a well-trained customer service staff is standing by to answer your service-related questions.