Waste Management provides high quality refuse and recycling collection services to local residents and businesses. We are justifiably proud of taking care of our customers, while working to keep efficient operations and fair rates. We have worked well with our local communities to offer programs that meet and exceed state-mandated recycling requirements, and have been proactive in areas of waste reduction, recycling yard trimmings processing and conversion of diesel vehicles to alternate and less polluting fuels.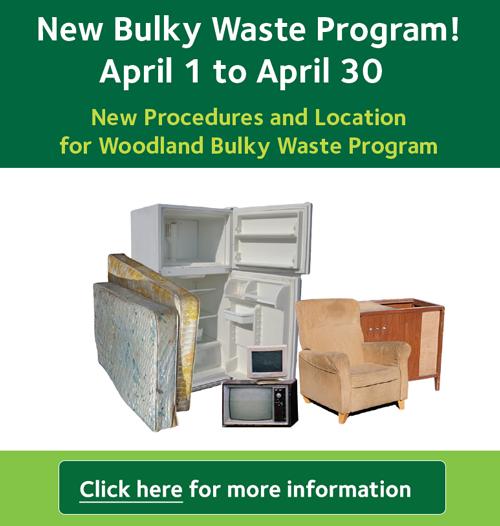 Click here to download a full service brochure.
Click here to download 2019 Calendar
Newsletters
Woodland Recycler - Winter 2018-19
WASTE MANAGEMENT OF WOODLAND CONSTRUCTION & DEMOLITION TIPS FOR DIVERSION
Waste Management is here to help you meet Woodland's 65 percent diversion requirement. We have a variety of container sizes and types. In order to be complaint, proper sorting of materials is necessary, please download this educational flier. If you have questions or need assistance, please call customer service at (530) 662-8748.