Recycle Right:
According to an article in the Lodi News-Sentinel, the city is now at 46 percent contamination in the recycling and green waste containers. The City of Lodi and Waste Management are working together to solve the problem of trash in residents' recycling and green waste carts. The new Recycle Right campaign provides the following: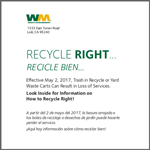 Brochure
Mailed to all residents describing what belongs in recycling and green waste carts and contamination consequences (download brochure)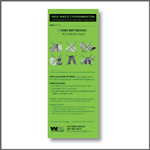 Contamination Tag
Attached to the recycling or green waste cart identifying unacceptable materials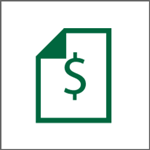 Contamination Fee of $13.89
Issued with the second and third contamination tag and included on next invoice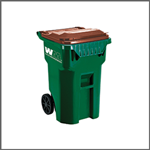 Cart Removal
Implemented on third offense, the contaminated cart is removed for one year and replaced by a 96-gallon trash cart. The monthly rate for each additional trash cart is $87.29.
It's Easy to Recycle Right
Follow these simple guidelines to avoid contamination fee or service removal:
Frequently Asked Questions
What's wrong with putting trash in Recycling or Green Waste carts?
In the Recycling Cart, trash like food and liquids ruin paper and cardboard so they can't be recycled. Trash like plastic bags, clothes, and wires wrap around the sorting equipment used to separate paper, plastic and glass for recycling; causing equipment to break and the bales of recyclables to be contaminated with non-recyclables. Manufacturers reject loads of recyclables with contaminants – resulting in the material being landfilled.
In the Green Waste Cart, trash like plastic bags, garden hoses and plant containers get shredded and mixed into the green material for compost. These contaminants ruin the compost meant for farming.
What can I do if I get a tag?
Take time to review the tag, refer to the Recycle Right or Lose the Right mailer to see what belongs in the cart or visit the SanJoaquinValley.wm.com website to view the mailer on line. You can even print the mailer from the website to post in your kitchen as a reminder to everyone in your household.
Why was I charged?
A charge of $13.89 is assessed the second and third times trash is found in your Recycling or Green Waste cart. The fee covers the cost of disposal for all the contents.
Is it true the 3rd time I'm tagged, I will lose the service? How can I avoid this?
If excess trash is ending up in your Recycling and Green Waste charts, you may not have the right size trash container. Waste Management offers trash carts in 35, 64 and 96 gallons. Increase the size of your trash cart or add an additional cart to accommodate all your trash needs. Call WM today at 209-369-8274 to discuss your options. We're here to help.
My Green Waste, Recycling cart or both was removed. Why?
On the third notice of trash in your Recycling or Green Waste Cart, you are charged $13.89 to dispose of the trash and you lose the right to the service for one year. The Green Waste, Recycling Cart or both is replaced by a 96-gallon Trash Cart for each service. You will be charged for each additional 96-gallon cart. The monthly rate for a 96-gallon trash cart is $87.29.
How can I get my Green Waste, Recycling cart or both back?
The City of Lodi authorized Waste Management to remove service for one year. The goal is to motivate residents to Recycle Right and to help clean up the recycling and composting stream so that fewer than 10% of the materials in these carts are trash.
Waste Management will continue to evaluate the program's effectiveness and work with the City staff to determine any modifications if contamination levels drop below 10%.
To learn more about why it is important to Recycle Right, visit RecycleOftenRecycleRight.com.