WM Supports Reuse, Recycling & Conservation
Although conservation, reuse, recycling and composting have reduced municipal waste, most of the waste we generate still ends up in landfills. At present, there are more than three thousand landfills in the United States. Many are modern well-engineered facilities that are located, designed, operated, monitored to insure compliance with federal regulations. These regulations include: restrictions that require landfills to be located away from wetlands; wood plains and other restricted areas; clay reinforced liners; operating practices that reduce odor and control insects and rodents; and groundwater monitoring.
Recycling for a Better Tomorrow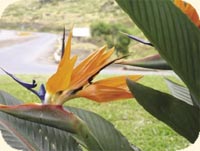 As a partner in the community, Waste Management of New Mexico is committed to helping the communities we serve keep their environment clean through innovative recycling programs. Recycling is an easy way to protect our environment and ensure the well being of our community for generations to come. However, the success of recycling depends on the active participation of every member of the community. By participating, people will be reducing the amount of trash that is disposed in the landfill, encouraging the reuse of materials made from recycled products and continuing the recycling circle.