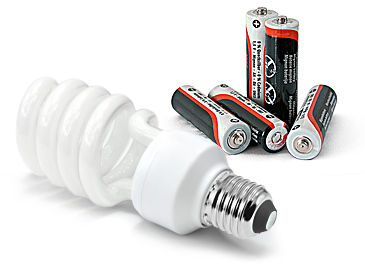 Reduce. Reuse. Recycle.
Every day you do little things to help the environment like turning off the lights and recycling aluminum cans, paper products and plastic. Did you know that you can also recycle batteries, compact fluorescent bulbs and printer cartridges? And that you can recycle all these materials without leaving your house?
Our Recycle by Mail program makes it easy for you to recycle many household items and keep harmful materials, like mercury, out of the environment. Best of all, it's easy.
How it Works.
Our recycling kits come with everything you need — from the box to the return shipping label. Just enter your ZIP code on this page and you will get a list of all the products available in your area. Select the products you want and order them online.
Fill your container and send it back. When you ship the materials back, we will make sure they are recycled. We will notify you when we've received the box and then you can download a Recycling Certificate that certifies that you've helped the environment — it's that simple.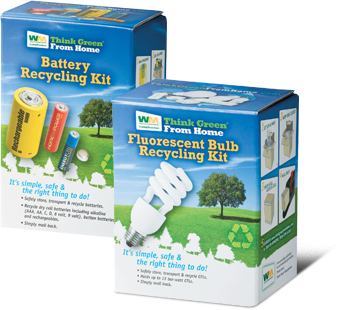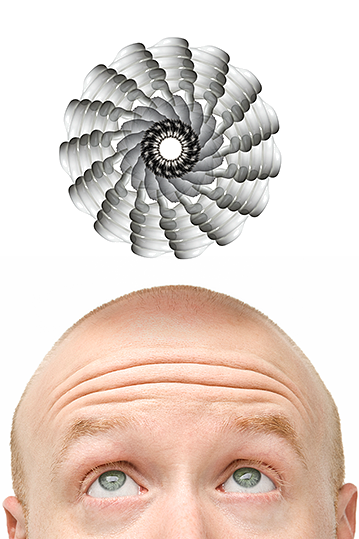 Waste Management is a pioneer in developing environmentally sustainable solutions. Last year, we recycled enough paper to save 41 million trees and supplied enough waste-based energy to replace more than 14 million barrels of oil.
For more on our recycling commitment, visit ThinkGreen.com