Watch the event.
Check your local listings.
---
Find out where to buy tickets and get the latest tournament info at
wmphoenixopen.com
Learn it here. Live it everywhere.
Keep food and liquid out of recycle bin.

Compost cups, plates, utensils and food.

Pick up green tips from our Recycling Ambassadors.
Put recycling bins all around your environment.

Remember food and liquids trash your recycling.

Learn how to live green every day at RecycleOftenRecycleRight.com
See What the fans are saying...
Join the conversation.
Our tournament involves everyone—including you. Tell us what you think by sending a tweet with hashtag #greenestshow.

Tweet #greenestshow
---
ZERO WASTE VALIDATION · 2013–2016
Council for Responsible Sport Evergreen Certification
UL Zero Waste to Landfill Operations with
10% Incineration with Energy Recovery Validation
2015 WM Phoenix Open
case study video. Watch It.
2016

WM Phoenix Open Sustainability Report Update. Download It.
Reclaimed. Reused. Remarkable.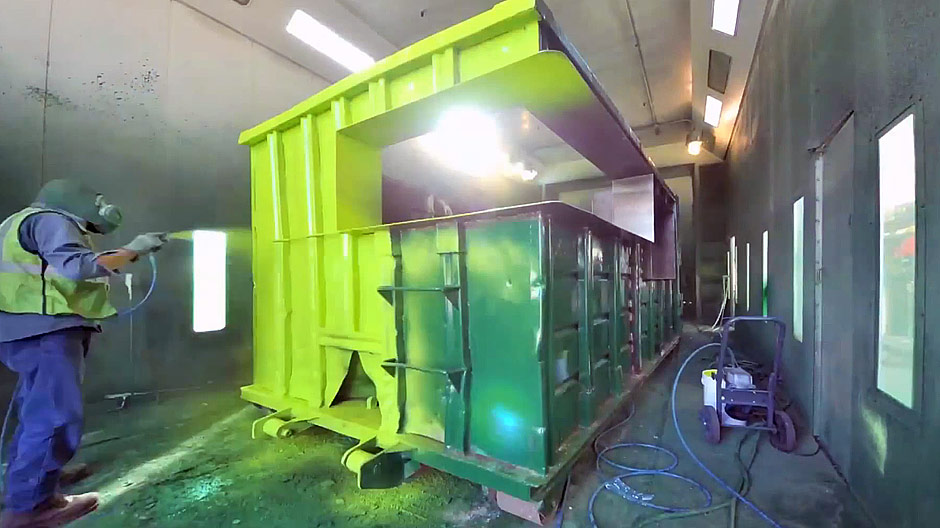 SEE HOW WE TURNED THREE DUMPSTERS,
140,000 GOLF BALLS AND 750,000 GOLF TEES
INTO INNOVATIVE SYMBOLS OF SUSTAINABILITY.
---
---
The Greenest Show on Grass took hold in many ways at TPC Scottsdale. Among them, three Zero Waste Stations uniquely repurposed from their first life as Waste Management dumpsters, and two floating logos on the water holes at 15 and 18 – one made with 140,000 used golf balls, the other comprised of 750,000 tees made from recycled plastic.
---
Zero Waste. Many Initi
a

tives.

Waste Management has lots more zero waste initiatives at work behind the scenes.
---
See what happened last year.
Waste Management's environmental mission is front and center at the Waste Management Phoenix Open.

Waste Management discusses how the tournament's many green initiatives have led it to become known as "The Greenest Show on Grass".

Zero Waste Stations positioned on the course became focal points for the tournament's many sustainability initiatives and were themselves repurposed from their first life as Waste Management dumpsters.

Fans are players alike were encouraged to post their thoughts about the tournament and their support of its environmental mission through the "#greenestshow" social media campaign.

The famous 16th hole captures the both the tournament's unique spirit, the desert setting and its mid-winter position as a Phoenix-area.

The "Greenest Show" mission was reinforced at the player tunnel entrance at the par 3 16th.

Fans participating in GREEN OUT day. For every person who wore green to the tournament, a donation was made to three environmental non-profit organizations.

Surrounded by grandstands, the 16th hole's boisterous spirit is embraced by pros and fans alike.

Just a few of the 560,000 fans who make the tournament the most-attended event on the PGA TOUR — and the most boisterous.

Fans gather around our Zero Waste Stations and engage with volunteer Recycling Ambassadors to play an interactive game and learn more about how to recycle.

The scene at 18, where the TPC Scottsdale's finishing hole provides an amphitheater-style setting for a record-setting number of fans.

Sunset at the lake between the 17th and 18th hole — note the beach-like setting on the right, a new addition for 2014.

The 6,000 recycling and compost bins throughout the grounds replaced every trash can and were a key component in making the "Zero Waste Challenge" a reality.

The Waste Management logo on 18 is comprised of 140,000 used golf balls — a unique tribute to reuse and the tournament's environmental mission.

Winner Brooks Koepka at the official check presentation with (left to right) David Steiner (Waste Management) and Danny Callahan (The Thunderbirds).

2015 Winner Brooks Koepka with the championship Trophy.

Brooks Koepka flanked by (left to right) Danny Callahan (Thunderbirds), David Steiner and Jim Trevathan (Waste Management).

The most highly attended PGA TOUR event provides the perfect backdrop for Waste Management to make it sport's most sustainable event as well.
some text - 1

some text - 2

some text - 3