Company Profile
Waste Management is on a mission to maximize resource value, while minimizing - and even eliminating - environmental impact so that both our economy and our environment can thrive.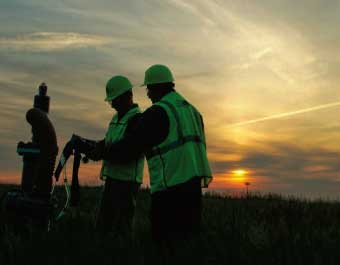 Board of Directors
Waste Management's board of directors is a body of elected or appointed members who jointly oversee the activities of a company or organization.
Leadership
Biographies on Waste Management's leadership.
Awards
List of Environmental, Sustainability and Company Awards for this year and previous years.
Ethics
We believe it is imperative to exhibit the highest ethical standards — as a company and as individuals. Our aim is to be defined by a culture that reflects our core values. Our values provide the foundation for our company's practices and standards.
Diversity
Waste Management is strongly committed to promoting diversity and inclusion. Our focus is to support minority and women's organizations that strive to improve opportunities for professional development and advancement.
Acquisitions and Divestitures
Waste Management is interested in growing through strategic acquisitions. Contact us if you are interested in buying assets or selling your business.
Corporate Governance
The Company's primary objective is to maximize stockholder value, while adhering to the laws of the jurisdictions within which it operates. Review our Guidelines, Policies and Charters.