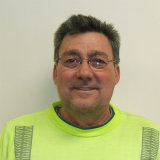 Safety Today: WM driver struck and killed at WM transfer station by third-party hauler
Three WM employee fatalities in 30 days

WASHINGTON On June 20, Andres Rodriguez was struck by a third-party hauler's commercial rear load truck at WM's Northeast Transfer Station in Washington, DC. He passed away from his injuries the next day.

Rodriguez had emptied his compactor and pulled his roll-off the truck to the transfer station bay door. He had finished securing the self-contained compactor when the unattended third-party hauler's truck reportedly travelled forward, striking Andres and knocking him to the ground.

The preliminary investigation indicates that Rodriguez was in compliance with all WM safety rules and procedures at the time of the incident.

"This is another unfortunate and tragic accident; the third fatality of one of our own in 30 days. Regardless of their cause or liability, these tragedies requires us to pause and reflect on our need to take our safety culture to the next level," said Jeff Martin, vice president of WM Safety Services. "We can't ever take our Life Critical Rules for granted or let our guard down. As we embark on our 100 Days of Summer Safety, I urge everyone to double down on safety and be aware of your surroundings and those around you."

"Andres was an exceptional person and employee," said Dave Balbierz, Area vice president. "He had been with WM for 12 years, working as a driver at the Southern Md., Gaithersburg and former Greater Washington hauling districts. All of those who had the pleasure to know and work with him over the years will sorely miss Andres. Our thoughts and prayers are with the Rodriguez family during this difficult time."

Rodriguez leaves his wife, Regla; sons Diiosvani and Lohregrin; and three granddaughters.