Waste Management is changing how bag tags can be used. These changes are being made to ensure materials are processed correctly and that items you place out for collection can be disposed. Applies only to residents of unincorporated Nevada County. Please click here for more information: Bag Tag 101.
2023 Service Calendar and Sorting Guide Even Week
2023 Service Calendar and Sorting Guide Odd Week
Click here to visit the Nevada County Solid Waste website.
STAY CLEAR OF CONTAMINATION
How to Avoid Contamination. Watch a video on recycling right.
Follow these simple guidelines to avoid contamination.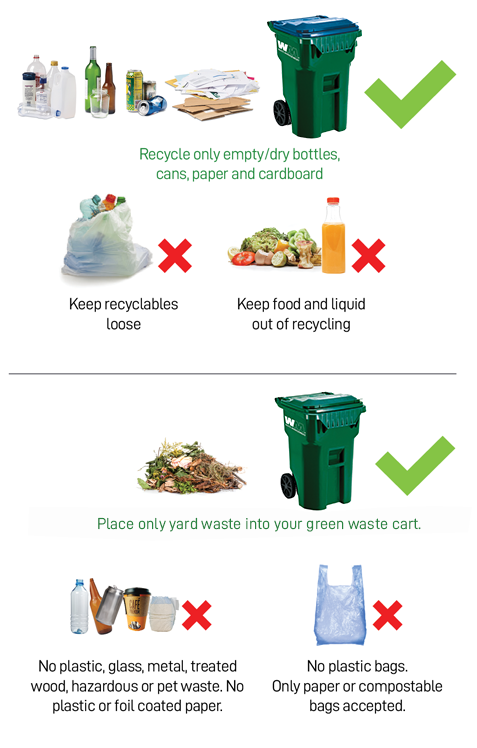 STAY CLEAR OF OF OVERFILLED CARTS AND SURCHARGES
Follow these simple guidelines to avoid overages. Watch a video about overages.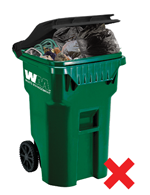 Breakdown cardboard boxes
Place recyclables loose in the cart - never bag
Keep appliances and HHW out
Increase cart size if recurring problem
If you regularly have excess materials, we're here to help you put a lid on overages. Call Customer Service at 530-274-3090 to help you right-size your service.
TIPS FOR PROPER CART PLACEMENT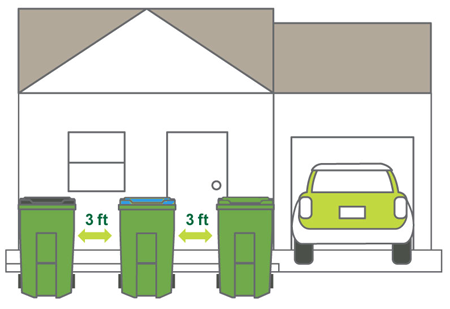 Place on the street in front of your house with wheels against the curb, away from any obstructions and neighbor's carts. Watch a video about proper cart placement.
TOOLS AND EDUCATION
CUSTOMER COMMUNICATION
Visit the WM account Log In page to update your contact information.
CUSTOMER EDUCATION
VIDEO RESOURCES
Recycle Right!
For recycling to work, we all have to do our part in keeping non-recyclables out of your recycling container.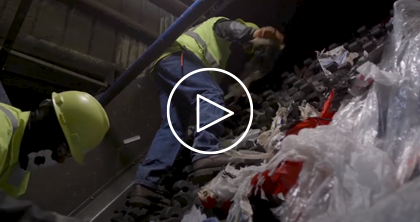 Avoid Overages!
Protect our community and environment, keep the lids closed.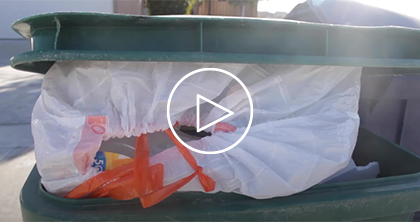 Properly setting our your carts makes a difference.
Learn why setting your carts our correctly matters: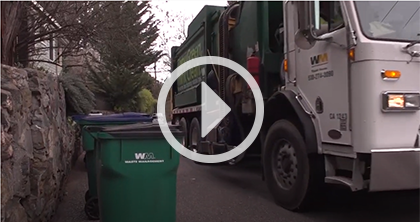 Check out more videos at https://www.wm.com/us/en/recycle-right/recycling-resources