Think Green
Think Green From Home
Healthcare
Lamptracker
Dumpster
Pay Your Bill
State Links
CalReycle
Zero Waste California
California Environmental Protection Agency
National Links
EPA's Office of Solid Waste, for Teacher Resources and Tools
Links for Kids
City of Stockton
http://www.stocktonrecycles.com/
TOOLS AND EDUCATION
CUSTOMER COMMUNICATION
Visit wm.com/mypreferences to update your contact information.
CUSTOMER EDUCATION
VIDEO RESOURCES
Recycle Right!
For recycling to work, we all have to do our part in keeping non-recyclables out of your recycling container.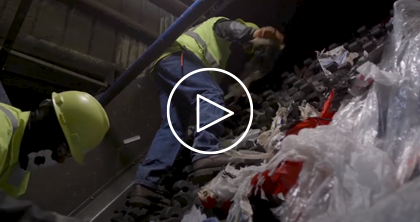 Avoid Overages!
Protect our community and environment, keep the lids closed.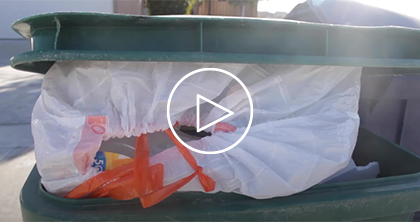 Properly setting our your carts makes a difference.
Learn why setting your carts our correctly matters: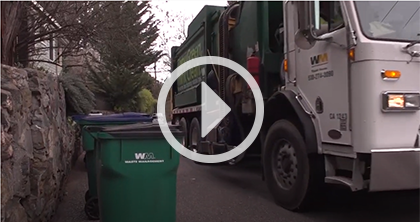 Check out more videos at https://www.wm.com/us/en/recycle-right/recycling-resources
FREQUENTLY ASKED QUESTIONS
IS THIS THE FIRST TIME CAMERAS HAVE BEEN USED ON A WM COLLECTION TRUCK?
No, Waste Management has used cameras on trucks for almost 10 years. We use mounted cameras to improve safety by assisting our drivers with rear and side-view perspectives, and documenting driving incidents.
HOW CAN YOU TELL IF A CART IS CONTAMINATED?
Mounted cameras record the containers serviced.
The picture (below) shows a sample image identifying the contents of a contaminated container that was just collected from a service address and placed in
our truck.