We're proud to service Sonora and Tuolumne County


Please Remember to Recycle Right
Recycling is at a crossroads in California and across the globe. A crackdown from China on what materials it will accept and how "clean" those materials must be, is causing a ripple effect throughout the industry that ends in how you sort materials in your kitchen. It is not only about the recyclability (ability to be recycled) of a specific material but also about its marketability (does it have any value).
What you think is recyclable might not be and how you handle the materials you recycle might need to change.
We want to help ensure you recycle right. We're rolling out new recycling rules and providing you information about what is recyclable and what is not. Please see below for more information so you can be sure to recycle right.
It's Easy to Recycle Right
Follow these simple guidelines to avoid contamination.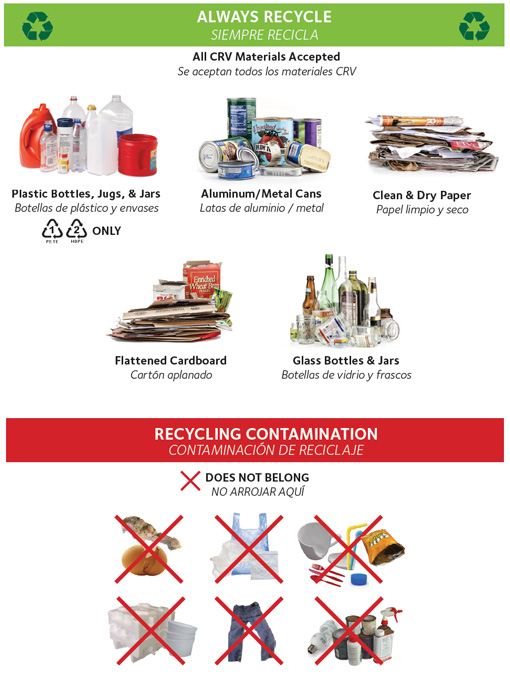 Recycling Calendars
2020 TUOLUMNE COUNTY COLLECTION CALENDAR (pdf)