Front Load Service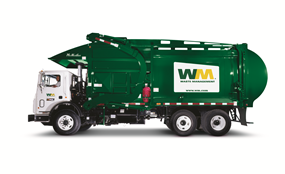 A major component of WM's service fleet is our front load truck line which services the bulk of our commercial customers. This type of truck offers the widest range of container sizes coupled with up to six days per week pick up in your area. The development of the front load truck servicing front load containers is the result of the waste industries efforts to improve efficiencies and control costs. Front load trucks and containers are best applied at locations where the containers are easily accessible and can be approached straight on so that the forks of the trucks can "stab" the container(s). Front load trucks can also be used with a select group of our compactor services.
Rear Load Service
Waste Management operates the largest fleet of rear load trucks in your area. This rear load fleet allows WM to service commercial customers that cannot be serviced by other types of trucks due to the customer's on-site restrictions. These types of restrictions include, but are not limited to, poor access to the containers, high wire power lines in the area or alley pick-up service requirements. Waste Management services rear load customers with 2 to 6 cubic yard container sizes with up to five days per week pick up in your area.
Construction Services
Waste Management's construction services division offers various types of services to assist you with your construction project. Whether your project is home remodeling or you are the general contractor for the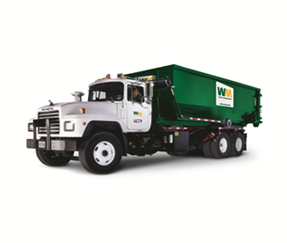 construction of a new corporate office park, Waste Management can provide you with the services to make your project run smoothly. Our fleet of roll-off trucks and supply of roll-off containers is one of the largest in the your area.
This allows us to promptly deliver you the containers when they are needed and to haul them away as soon as they are full. Once an account is established with Waste Management you can order additional roll-offs or have your current on-site roll-offs emptied by simply by calling our customer service department.