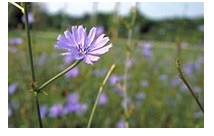 Waste Management believes the issues surrounding the quality of our earth, air and water are big issues and they call for big solutions. At WM, merely complying with laws and regulations designed to stop environmentally damaging practices is not enough, not by a long shot. WM is always looking for ways to use its knowledge and experience for a greater good, because it is plainly and simply the right thing to do.
WM invests time and resources in the development of innovative ideas that produce measurable results, because the results not only provide immediate benefits, but also produce critical new knowledge that can be shared with others. WM joins resources with regulatory commissions, communities, citizens and other companies to seek solutions together, because on its own WM can make a start—but together a difference can be made.
Recycling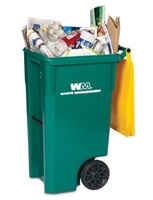 Waste Management is continuously working together within the community to increase recycling efforts.
We strongly encourage you to participate by placing all acceptable recycling materials in your designated recycling containers and place them curbside on your regularly scheduled service day.
Just remember the 3 R's –
REDUCE: your generations of products through smart procurement and good maintenance.
REUSE: still functioning products.
RECYCLE: the items by donating or selling it to someone or a local organization.
Acceptable Materials
Aluminum
Beverage cans (empty and clean)
Cartons
Food and Beverage Cartons
Plastic
Bottles, containers, tubs and lids (#1-#7)
Glass
All food and beverage containers that are brown, green and clear (empty and clean - labels & lids ok)
Metal Containers
All metal, food and beverage containers and scrap metal (empty and clean - labels ok)
Newspaper
And everything else that comes in it
Paper
Color, white and office paper
Cardboard
Paper bags, cereal and food boxes, egg cartons, shoe boxes (flatten down to make room for more recyclables!)
Other
Tin, junk mail, magazines and telephone books
For more information on acceptable materials, click here.