Sustainability
At Waste Management, we care about the planet. We feel a responsibility to leave it to future generations in better shape than we were given it.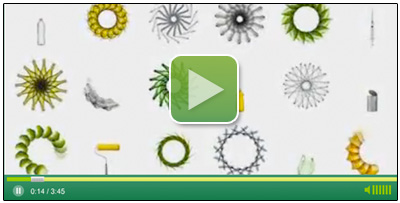 Discover some of the imaginative ways that we're turning waste into a resource for a brighter, more sustainable future. Learn more about what Waste Management can do for you with these solutions.
Find out why sustainability makes sense for your business – and your bottom line.
Give new life to your waste with smart solutions for your home.
Find out how we've helped other businesses transform what they sent to landfills into new, valuable resources.
In doing so, we are contributing to a more sustainable world by:
advancing technologies to reduce waste
increasing recycling and reuse
creating even safer treatment and disposal options
developing sources of renewable energy
sharing the benefits of our learning and innovation with our clients and collaborators
We make it our business to Think Green® every day. When we Think Green, we think of a world...
where there are so many clean, alternative ways to produce power that the threat of exhausting our natural resources is forever put to rest.
where "reduce, reuse, and recycle" become the watchwords of every family and company in North America.
where companies take a leadership position by investing in cleaner technologies so that air pollution becomes a thing of the past.
where the environment is respected and every action is aimed at recovery and restoration.
where Waste Management partners with its customers to use our knowledge and experience to their benefit and the benefit of the planet, leading them to new, sustainable solutions and working with every link in the supply chain to address the entire life cycle of a product.
where Waste Management's commitment to excellence and leadership has positioned us to deliver lasting solutions to the environmental challenges our planet will face in the 21st century.