Renewable Energy
Think Green®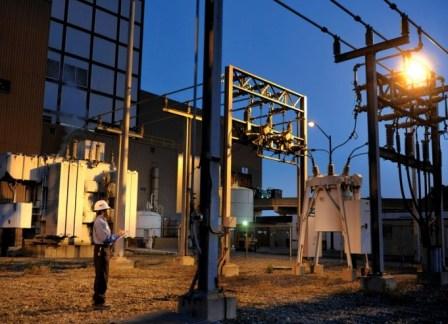 When most people think of renewable energy, they think of wind, solar and hydroelectric. However, there's another source of energy that is created every day across the globe: trash.
Over the years, Waste Management has made investments to put the waste we manage to reuse. In some case, that means recycling, while in other cases that means creating energy. At about 130 disposal sites, we use naturally-occurring landfill gas to power homes and businesses. Just recently, we even developed the technology to convert landfill gas into a fuel our fleet vehicles can run on.
Like wind and solar, landfill-gas is a renewable source of energy endorsed by the Environmental Protection Agency as an alternative to fossil fuels, like natural gas, coal and oil. Using landfills, we produce over 550 megawatts of electricity, which is enough to power more than 440,000 homes. This amount of energy is equivalent to offsetting over 2.2 million tons of coal per year.
Over the coming years, we will continue to expand our energy projects and are even helping municipalities create projects at their own landfills. For these customers, Waste Management offers in-house expertise, where we take the lead on power plant construction, equipment maintenance, operation and energy marketing. It's because of this dedication to energy that Waste Management has a sustainability goal to generate enough renewable energy to power more than 2 million homes by the year 2020. Currently, we create enough for approximately 1.2 million.
To find out more about our energy services, give us a call at 713-328-7374. To learn how landfill-gas-to-energy (LFGTE) works, visit the Waste Management YouTube page or browse the links to the right.