Think Green Case Studies
See how we're helping top organizations across the country bring their environmental and business goals together.
---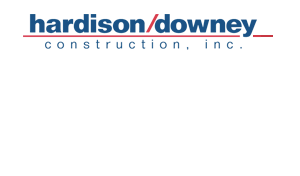 Recycling hits 90 percent during campus construction
Many people believe that sustainability takes a break during construction activities. However, a recent building project with our customer, hardison/downey, at the University of New Mexico proved otherwise.
Working with the builder during the $42.1 million student housing project, we provided construction debris removal – and a whole lot more. Not only was waste and debris removed efficiently, recycling percentages went up, as well. The initial objective of 75% was exceeded, with actual recycling levels ranging from 85-90% during construction.
Keys to success were several – including a proactive education plan, worker incentives awarded for reaching objectives, a single point-of-contact to ensure continuity, and regular reporting of diversion rates.
In the end, the biggest success was an approach that enabled hardison/downey to earn extra LEED® credits, especially important given the company's goal of qualifying for overall LEED® certification.
---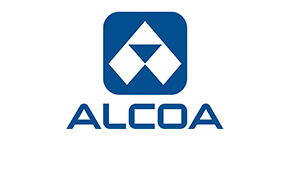 Helping Alcoa pick up value right off the floor
Alcoa understood the value of recovering excess aluminum oxide, a key component in aluminum production, at their Massena, New York, industrial plant. Here was a perfectly reusable and valuable raw material being swept off the factory floor and thrown away. However, the plant team didn't have a way to safely capture, then reintroduce this fine, powdery substance into the manufacturing process. Working with us, they were able to solve the problem with a new perspective.
Together, we designed and implemented a comprehensive resource recovery plan to help Alcoa reclaim 20 to 25 tons of aluminum oxide per week. In addition, the diversion of this waste stream assists the company in reaching their landfill reduction goals.
All told, the program is currently generating an estimated $500,000 annually in discovered value. Alcoa is making money, literally, from what used to be swept away.
---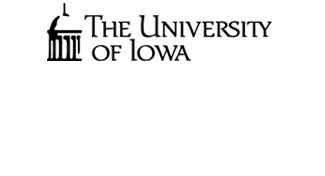 Turning a sustainable vision into a sustainable reality
Beginning on Earth Day, 2008, the University of Iowa called for an increased focus on sustainability as a key strategic initiative. And they called on us to help make it a reality.
To get there, we began with establishment of an effective recycling program – one that introduced a comprehensive single-stream solution and an implementation plan to back it up. Our Think Green Campus Model included everything from training/messaging for every new freshman, to a revenue-sharing plan that provided the university with greater rebates as diversion increased.
From a comprehensive plan came tangible results. In the first year of the program, UI realized an increase from 20% to over 30% of materials being recycled and diverted from the landfill – a 50% improvement in diversion. Other benefits took hold, as well. Introduction of new two-wheel carts, for example, resulted in reduced injury rates and quantifiable savings in staff time.
---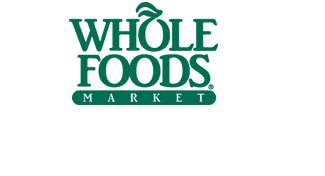 Composting solution turns food scraps into fertilizer
Whole Foods Market® is a leader in natural and organic food. It was only natural that they turned to us when they were looking to introduce a large-scale composting solution in Illinois.
The concept was something everyone could agree on. Implementing it, however, had never been done. Working together, we developed a program for turning food waste into useful soil enrichment material. Starting with two stores in the Chicago area, the solution replaced trash compactors with composting containers, installed smaller containers for trash, trained all personnel, created appropriate signage and provided data on a monthly basis to track progress.
Within the first year, the program expanded to eight locations. Diversion rates rose from 10% to 80% and over 2,660 tons of food scraps were composted. Year two saw three more stores added to the program, with accompanying increases in diversion rates and composting volumes.
Innovation, meet implementation.
---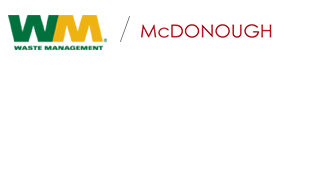 New collaborative to help advance sustainability objectives
The country's largest handler of recyclables and the sustainability world's most globally recognized author, designer and innovator have come together to foster new thinking in sustainable packaging design and address strategies for continuous use periods for consumer goods.
Waste Management and William McDonough recently announced the Waste Management McDonough Sustainable Innovation Collaborative. Its mission is to work with retailers, producers, manufacturers and suppliers about what's next in recyclable packaging and products. Waste Management provides practical knowledge of recyclability and a history of working with organizations to improve material efficiency. McDonough Innovation provides design and materials science expertise. By designing up from the dumpster, innovative packaging and products can be created.
Together, the unique combination of skills and experience is designed to bring solutions to the forefront, allowing "brand owners" to "design with intent" so recyclability reaches its full potential with optimized materials.
---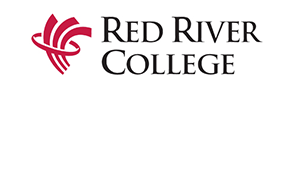 A sustainability dashboard that gets high marks at Red River College
In 2011, the Red River College's Board of Governors approved a 2015 Strategic Plan, outlining goals for the upcoming year. One of the outlined goals in this strategic plan included improvement of the college's triple bottom line (People, Planet and Profit). In an effort to create transparency and monitor improvement within the college system, RRC's Sustainability Department sought a reporting system that would assist it in tracking its sustainability goals across its portfolio.
Armed with an online business intelligence platform that tracks environmental sustainability metrics, ENSPIREsm, Waste Management (WM) approached RRC to develop a customized dashboard addressing its needs. WM consultants met with members of the RRC Sustainability team to design a platform that would aid the college's ability to accurately track its environmental performance.
Through the development of the customized ENSPIREsm dashboard, RRC has successfully improved its overall diversion rate, meeting its goal for all seven campuses. The dashboard enabled the tracking of a variety of different material streams across the campuses. In addition, the college system has streamlined the reporting process for all third party haulers, increasing its productivity and efficiency.
---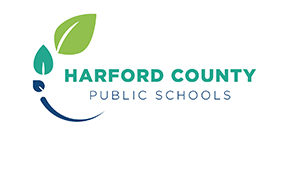 Turning the right idea into the right solution
Schools are a natural place for embracing new ways of thinking. So perhaps it's only natural that Waste Management and its team of sustainability experts helped Harford County Public Schools implement a large-scale organics composting program.
The district had one thing working for it from the outset – everyone was onboard with the idea of organics. They turned to Waste Management for help in putting an actual program in place operationally. Keys to success were gaining buy-in at a high level. To do that, meant developing a long-range plan involving personnel across all areas – procurement, food and nutrition, facilities, operations and individual school representatives.
From here, implementation took hold, first in a pilot program with six schools – four elementary, one junior high and one high school. In this way, logistics could be closely monitored, adjustments made and strong advocates identified. As the program took hold, key lessons came forward. The biggest one? Kids are very quick to adapt to new approaches – especially the idea of separating food waste from regular waste in the cafeteria. And the bigger view? With organics, cost-savings are indeed a feasible, realistic goal as the program rolls out on a district-wide basis.
---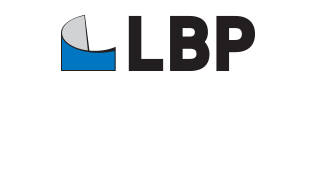 Helping LBP Manufacturing develop a recyclable coffee pod
Single-serve coffee brewers represent a significant growth market in the coffee industry. One challenge associated with this growth lies in the fact that the single-serve coffee filters used in the brewing process are not recyclable.
From challenge, of course, comes opportunity. To help answer the need, LBP Manufacturing, Inc. turned to Waste Management Sustainability Services for help in developing a 100% recyclable coffee filter made entirely of polypropylene (lid, filter medium and casing). Key to the process was the contribution of Sustainability Services consultants. They worked closely with the manufacturer, helping them understand the practical challenges of their goals, and setting up a framework to show how material selection impacts end-of-life recycling options and success.
Identify the challenge, engage an expert, develop a solution – in simple terms, that's the formula for success employed by LBP – and its eco-friendly single-serve coffee filter. To see how it became an industry-first solution, watch this video.
---