Suppliers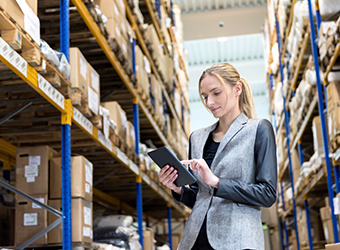 Overview
Waste Management spends nearly $5 billion annually on goods and services, and that translates into a huge opportunity to attract suppliers who will give us a competitive advantage.

Our highest priority is to choose suppliers who will deliver total customer satisfaction. As a customer, Waste Management expects extraordinary service and quality from our suppliers.
How We Do Business
Waste Management strategy is to automate the Procure-to-Pay Process to improve operational efficiency and cost effectiveness. This is done through procurement tools and applications, i.e. Ariba Network . The Ariba Supplier Network will be used by Waste Management to send purchase orders and to receive invoices from suppliers. Implementation of this strategy results in streamlined work processes and payments to suppliers within contract terms. Click for more information on Procure to Pay and Ariba Supplier Portal.
Supplier Registration
For the opportunity to do business with Waste Management, we invite all suppliers – including qualified minority, women and service-disabled veteran owned businesses – to register online. Suppliers that are included in the RFI and RFP process are selected from suppliers that have registered on our website.

If you are a supplier for Waste Management, the terms and conditions(pdf) posted here are those referenced on the purchase order and apply to all Waste Management purchase orders.

Waste Management utilizes Jaggaer, who is a leader in Total Supplier Management Solutions, to ensure that our Supplier Diversity Program continues to improve. This collaboration provides Waste Management with access to extensive diverse databases of future, qualified suppliers and assists in creating supplier partnerships that deliver on our promise of diversity and inclusion.
Useful Forms