Questions about what goes where in your curbside bins?
Visit StopWaste's RE:Source guide for answers on what's accepted in Emeryville.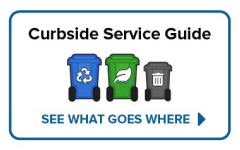 Learn more about contamination and overages
STAY CLEAR OF CONTAMINATION SURCHARGES
NEW RATES EFFECTIVE JANUARY 1, 2023
To avoid a $27.12 per cart and $81.35 per bin, per incident surcharge (after two warnings), $54.24 (cart) and $108.48 (bin) charge for every incident after that, keep your recycling and organics carts/bins clear of contamination.
How to Avoid Contamination. Watch a video on recycling right.
Follow these simple guidelines to avoid contamination.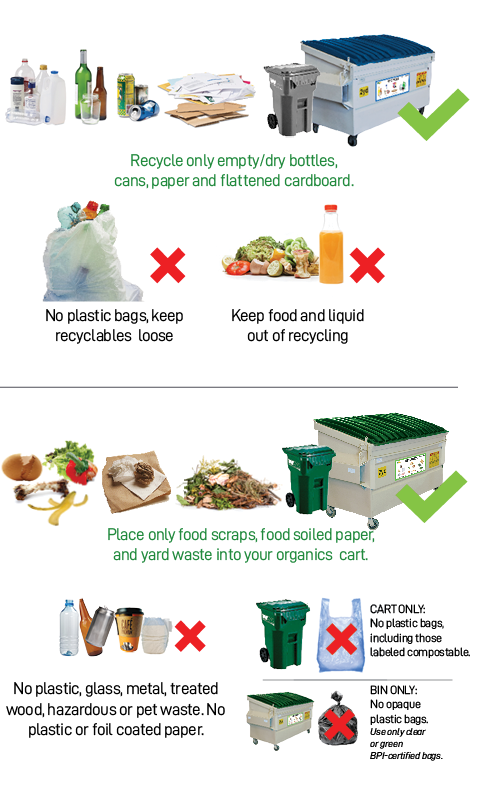 STAY CLEAR OF OVERAGE SURCHARGES
NEW RATES EFFECTIVE JANUARY 1, 2023
To avoid a $9.36* per cart, $71.33 per bin, per incident surcharge, keep lids closed on your carts and bins when serviced.
*Lids should be flat. Charges are based on a typical 13 gallon trash bag ($.72 per gallon).
Follow these simple guidelines to avoid overages. Watch a video about overages.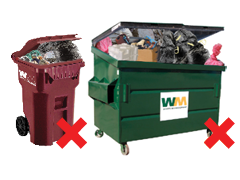 Breakdown cardboard boxes
Place recyclables loose in the cart - never bag
Keep appliances and HHW out
Increase cart size if recurring problem
If you regularly have excess materials, we are here to help you put a lid on overages. Call Customer Service at 510-613-8710, or 510-613-8700 to help you right-size your service.
TIPS FOR PROPER CART PLACEMENT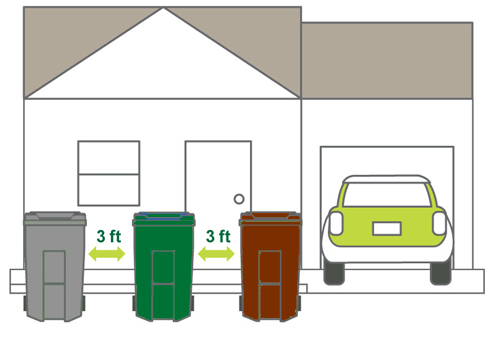 Place on the street in front of your house with wheels against the curb, away from any obstructions and neighbor's carts. Watch a video about proper cart placement.
TOOLS AND EDUCATION
CUSTOMER COMMUNICATION
Visit wm.com/mypreferences to update your contact information.
CUSTOMER EDUCATION
VIDEO RESOURCES
Recycle Right!
For recycling to work, we all have to do our part in keeping non-recyclables out of your recycling container.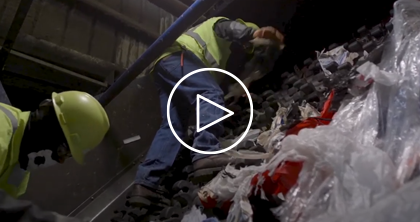 Keep it Green!
Give organics a second life as compost, keep non-organic material out of your organics container.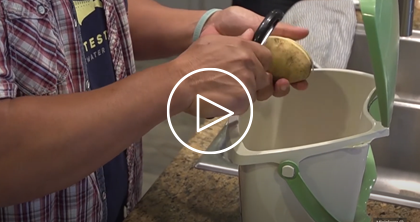 Avoid Overages!
Protect our community and environment, keep the lids closed.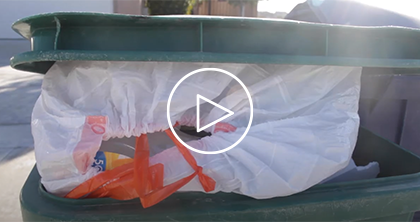 Properly setting our your carts makes a difference.
Learn why setting your carts our correctly matters: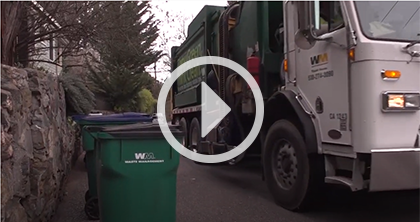 Check out more videos at https://www.wm.com/us/en/recycle-right/recycling-resources
FREQUENTLY ASKED QUESTIONS
IS THIS THE FIRST TIME CAMERAS HAVE BEEN USED ON A WM COLLECTION TRUCK?
No, Waste Management has used cameras on trucks for almost 10 years. We use mounted cameras to improve safety by assisting our drivers with rear and side-view perspectives, and documenting driving incidents.
HOW CAN YOU TELL IF A CART IS CONTAMINATED?
Mounted cameras record the containers serviced.
The picture (below) shows a sample image identifying the contents of a contaminated container that was just collected from a service address and placed in
our truck.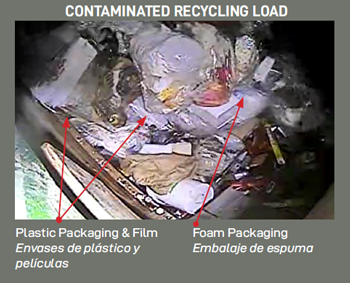 WHAT HAPPENS WHEN WM SMART TRUCKSM TECHNOLOGY DETECTS A SERVICE ISSUE?
A dedicated team of service consultants reviews the images from each route daily. They look for a variety of conditions including overfilled containers, contamination, damaged containers, graffiti, recorded service levels and more. Depending on the issue identified, a repair ticket is created, a customer notification is generated and/or a charge is applied to a service account.
WHAT ABOUT PRIVACY?
WM will not share the images or customer information with third parties for marketing or data mining. The photographs or videos are used to educate and inform customers and the city to improve collection service, recycling and diverting materials away from the landfills.
WHAT QUALITY CONTROL IS IN PLACE TO ENSURE ACCURACY?
Our service consultants are trained to carefully identify service issues, such as overage, contamination and damaged carts. We have standard protocols for assessing every situation with built-in checks and balances to ensure accuracy.
CAN A CUSTOMER DISPUTE A CHARGE?
Yes, customers are encouraged to contact Customer Service. The Customer Service phone number is provided in the email or letter notifying a customer of an Overage or Contamination incident. Trained staff will review the incident images with the customer. If we made a mistake, the charge will be removed and our records will be updated to avoid the error in the future.