RESIDENTIAL TWO-CART WASTE AND CO-MINGLED RECYCLING CUSTOMERS
Cal Sierra/Waste Management Franchise Area
Trash and Recycling Cart Setup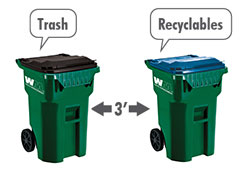 Place your carts at the curb on collection day by 5:30 a.m.
Trash is collected weekly.
Recycling is collected every other week.
Do not overfill your carts.
Lids must close.
Set carts 3 feet apart and away from objects such as cars and mailboxes.
Place carts at curb with handles facing away from the street.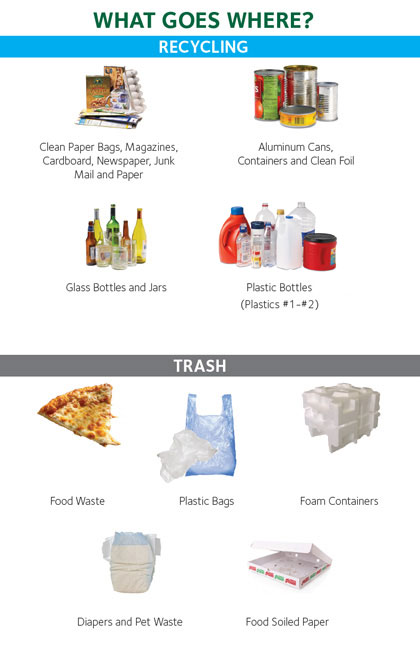 California State law (AB341) requires all businesses that generate four or more yards of waste per week, to recycle. All multi-family complexes with five or more units are required to recycle, regardless the amount of waste generated. Contact Waste Management for service options to help you be in compliance. Click here to download an informational brochure.