Developers and general contractors face ever-increasing construction environmental requirements. Waste Management, a leading recycler, is here to help you meet the 50 percent state diversion requirement. We provide a complement of services to simplify local and state compliance.
For hauling services and rates, please call us at: (530) 274-3090.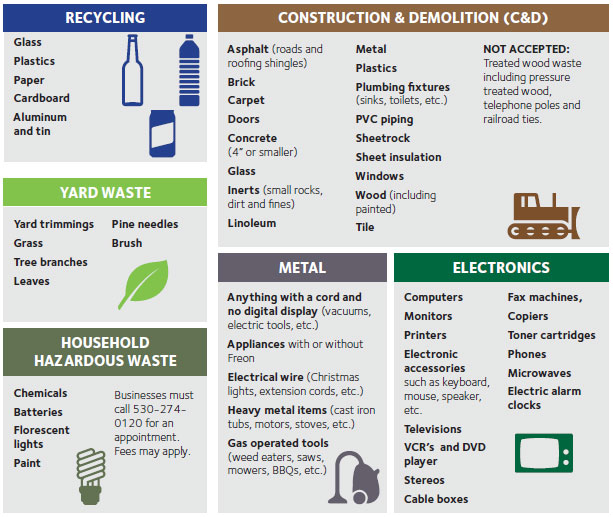 Click here to download an informational flyer.