The following services are provided to all single family and duplex properties in Winters. Please review the 2023-2024 Winters South Recycling Calendar or 2023-2024 Winters North Recycling Calendar for pickup schedule.
Winters Residential Service Brochure: English | Español
City of Winters Residential Service Rates, 2023
Services: Trash (Gray Lid), Recycling (Blue Lid), Green and Food Waste (Brown Lid) – NEW!
Click on each cart to view what goes inside.
Cart Set Our Instructions: Please have carts set up for collection by 5 a.m. on your collection day. Please leave 3 feet of space between each cart and any other object on the street such as cars, mailboxes, fire hydrants and utility poles.
Prohibited Items: These items do not belong in any of your carts. Hazardous Waste (Products labeled toxic, poison, corrosive, flammable or irritant), Medical Waste (Needles, Prescription Medication), Paint, Oil and/or Oil Filters, Batteries (Household and Automotive), CFL and Fluorescent Bulbs and Tubes, Tires, Hot Ashes, Electronic Waste (Computers, Televisions, Cell Phones, Kitchen Appliances), Ink Cartridges, Dead Animals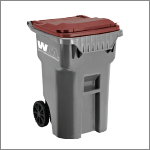 YARD AND FOOD WASTE SERVICE (NEW!)
Winters residents can now recycle their yard and food waste in one cart. Please help divert compostable items from the landfill and place food scraps in your green waste cart (brown lid). This cart can also be used to dispose of yard trimmings. Waste Management will service this cart every other week.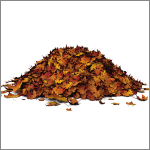 YARD WASTE STREET PILE AND STREET SWEEPING
Street pile collection and street sweeping is offered weekly from November through January and once a month at all other times. Street piles are collected Monday and cannot remain on the street for more than seven days. They should not be larger than five feet long and cannot contain branches longer than two feet or tree stumps larger than four inches in diameter. The City of Winters will enfore these regulations and could issue fines for homeowners who have street piles in front of or in the vicinity of their property for more than a week. If possible, please use your green waste cart to dispose of yard waste.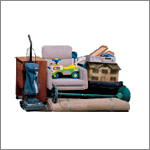 FREE CURBSIDE BULKY PICKUP
Each customer account can receive one free curbside bulky pickup per year. Pickups occur one Monday a month and are by appointment only. Please call 530-795-1201 one week ahead of your desired pickup date to schedule service. Please note: Only 4 cubic yards per pickup. Items must be on the curbside by 5 a.m. Please indicate items to be picked up when booking appointment.
Bulky Pickup Mondays 2023:
July 3rd, Aug. 7th, Sept. 5th, Oct. 9th, Nov. 6th, Dec. 4th, Jan. 8th, Feb. 5th, Mar. 4th, April 8th, May 6th, and June 3rd.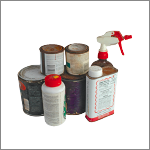 HOUSEHOLD HAZARDOUS WASTE (HHW)
Household hazardous waste is any product labeled toxic, poison, corrosive, flammable, combustible or irritant. HHW items include paint, batteries, oil, and pesticides. HHW is accepted monthly (Friday and Saturday) at the Yolo County Landfill. Please visit yolocounty.org or call 530-666-8856 for specific dates and information.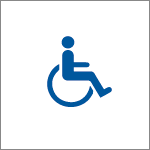 BACKYARD COLLECTION / ASSISTED SERVICE
Customers who are physically unable to bring their carts curbside may qualify for assisted service. Please contact customer service for an application and details about how to qualify for this service. This service is also available for a fee.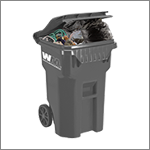 OVERFILLED / OVERLOADED CARTS
Waste Management and the City of Winters off bulky pickup throughout the year to help reduce overloaded trash carts. Overloaded carts can be subject to an overage surcharge of $10.99 after one warning.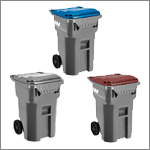 LOST, STOLEN, OR DAMAGED CARTS
Each customer can receive up to one replacement cart (trash, recycling and green waste) free of charge every four years. If a cart is damaged (including graffiti), Waste Management will provide a replacement once a year at no charge.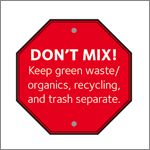 CONTAMINATION
Please recycle right to help Winters increase its recycling (diversion) rates. Carts with the wrong materials inside may be subject to an additional contamination fee per cart. For more information about what goes where, please review your service brochure.