Shareholder Services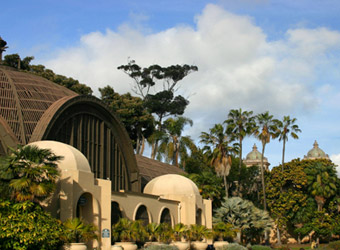 Transfer Agent
BNY Mellon Shareowner Services is Transfer Agent and Registrar for Waste Management, Inc. stock and administers all matters related to stock that is directly registered with Waste Management. If your stock is held by a broker, please contact your broker.
BNY Mellon Shareowner Services Information
Inside the U.S.: 1-800-969-1190
Outside the U.S.: 1-201-680-6578
Fax: 1-800-329-8960
Web:
www.BNYMellon.com/shareowner
E-mail:
shrrelations@BNYmellon.com
If sending an inquiry via email, please note that you will receive an auto-response with a case number immediately. However, it will take 3-4 days for a response to be given. Fulfillment cannot be handled through email requests. To request documents or receive enrollment forms for the DSPP/DRIP Program, call 866-353-7849.
Regular Mail:
BNY Mellon, Waste Management Inc. Shareowner Services
P.O. Box 358016
Pittsburgh, PA 15252-8016
Registered/Overnight Mail:
BNY Mellon Shareowner Services
480 Washington Blvd.
Jersey City, New Jersey 07310
Waste Management Investor Services Program
Are you a new or prospective investor? Interested in
buying Waste Management common stock
? Find out about the Waste Management Investor Services Program, a convenient, low-cost service to make it easier for you to invest in the common stock of Waste Management.
Direct stock purchase and dividend reinvestment plans, "DSPPs/DRIPs," are offered by companies to their shareholders as a way to buy stock directly from the company (usually through a transfer agent) in very small amounts to large amounts, and usually on a monthly basis if desired. The plans also reinvest all or partial dividends paid (it's up to the shareholder) into more stock, thus the name "dividend reinvestment plan."
To receive enrollment forms for the DSPP/DRIP, call 866-353-7849.
Existing Waste Management Shareholders
Access your account on-line
now. Shareholders can check account balances, enroll in or change dividend reinvestment, conduct purchase or sale transactions, submit address changes and access information and forms.
To access automated account information, visit BNY Mellon's 24-hour interactive web site at
http://www.BNYmellon.com/isd
or phone Waste Management's dedicated toll free number 800-969-1190 to access BNY Mellon's interactive voice response (IVR) system. The IVR gives you immediate access to general information about your account without a personal identification number or PIN. To get specific account information, you must request a PIN authorization form, complete it and return it to BNY Mellon Shareowner Services. After you receive your PIN, call Waste Management's toll free IVR line to get information you need. Here is a
list of menu options
available on the IVR to answer your questions regarding:
Dividend reinvestment and Direct Stock Purchase Plan
Lost certificates
Dividend payments
Income tax information concerning dividends
Transfer of shares
Address changes
Inquiries of an administrative nature relating to stockholder records
Customer Service is available between the hours of 9:00 a.m. and 7:00 p.m. Eastern Time.