Barrry Brunenkant
District Manager - Hauling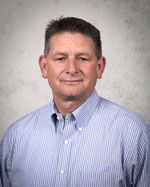 As the District Manager for Waste Management's hauling operations in the Antelope Valley, Barry oversees the day-to-day provision of collection services. With over twenty years of experience in the transportation industry, Barry leads a team of over 150 drivers and support personnel who are dedicated to delivering high quality, safe trash and recycling collection services to Antelope Valley residents and businesses.

Barry and his wife relocated to the Antelope Valley from Tucson, Arizona. A lifelong baseball fan, Barry played professionally for the Texas Rangers and Cleveland Indians.
Nicole Stetson
District Manager - Landfill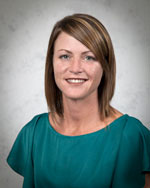 Nicole Stetson brings considerable experience and enthusiasm to her role as District Landfill Manager for Waste Management in the Antelope Valley.

Currently, Nicole oversees the Antelope Valley Recycling and Disposal Facility in Palmdale and the Lancaster Landfill and Recycling Center just north of Lancaster. During her tenure as the District Landfill Manager and formerly Environmental Protection Manager, the two Antelope Valley facilities have consistently adhered to or exceeded state and federal regulations. In addition, the Lancaster facility personnel have maintained a perfect safety record for the past 17 years, setting a company record.

Nicole remains dedicated to improving the solid waste industry and environmental issues as a member of the Solid Waste Association of North America (SWANA).
Josh Mann
Public Sector Solutions Manager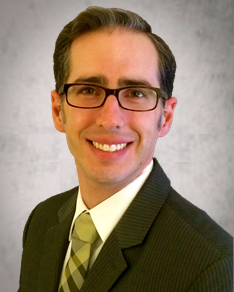 A lifelong resident of the high desert, Josh is proud to call the area his home. In his role at Waste Management, he works with community leaders and government officials in the Antelope Valley to develop programs that increase recycling and support the region's quality of life through outreach, charitable giving and partnerships. Josh is dedicated to the region, proudly serving on the boards of several business and philanthropic organizations.
Chris Freeman
Contract Compliance Manager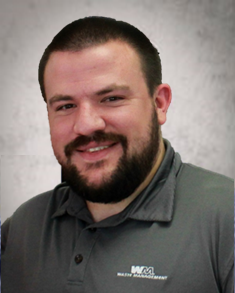 With a background in school facility development and healthcare, Chris has worked closely with the business community and residents of the Antelope Valley for over a decade. In his role as Contract Compliance Manager, he is responsible for managing all aspects of contract and State compliance, including diversion reporting and internal auditing for municipal contracts totaling more than 200,000 customers. As an Antelope Valley native, Chris is proud to help build a green, sustainable community for future generations.