City of Irvine Newsletters
Winter 2017 Newsletter
Fall 2016 Newsletter
Summer 2016 Newsletter
Spring 2016 Newsletter
Waste Management understands the importance of living up to the community's expectations and delivering consistent service on a daily basis. We bring added value to Irvine residents by offering innovative programs and services that are specifically focused on further reducing the volume of waste that must be trucked to landfills. By encouraging reuse and recycling, diminishing our carbon footprint and protecting the environment, Waste Management acts as a true partner in helping the City of Irvine achieve its sustainability goals.
Converting food waste into energy
Watch this video and learn about how Irvine's food waste is converted into energy! View Video››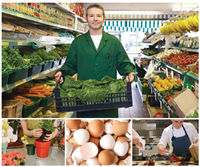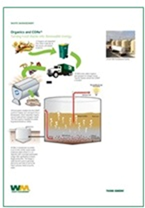 Take a closer look at the process of how to turn food waste into energy
For more information on the new Mandatory Food Waste Legislation AB1826, Click here: https://www.wm.com/location/california/orange-county/irvine/commercial/index.jsp
New Senior Programs! Take advantage of our new programs including Cart Walk Out Assistance, Senior Discount, At Your Door Service, and Sharps Disposal. For more information, click here.