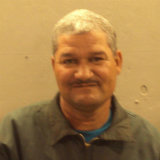 Safety Today
WM helper dies after being struck by tractor trailer at third-party landfill
Bobby Williams was a 22-year WM veteran

Tupelo, Miss. On May 30 at approximately 8:20 a.m., Helper Bobby Williams, a 22-year WM veteran, was struck and fatally injured at a thirdparty landfill in Tupelo, Miss. Local authorities and WM are investigating the accident.

It appears that Williams was struck when he got out of the residential truck he was seated in at the staging area of the landfill to answer a phone call. He then left the staging area, walked onto the dump pad backing lane and was struck and fatally injured by a third-party transfer tractor trailer.

"All of you know someone like Bobby — the person who is always smiling and ready to help any way he can. People like Bobby are great employees and great people. They are not replaceable," said David Myhan, Gulf Coast area vice president.

WM Chief Operating Officer Jim Trevathan said, "Over the last couple of weeks, we've had some real losses that should concern all of us. Each has extenuating circumstances, but the loss of Bobby really hurts because of the choice he had. It's one we all make every day. This summer, let's keep focused on safe operating practices every hour of every day."

Following the fatality, WM had a company-wide safety stand down as employees paused to consider the tragedy. "Please recommit personally to safety. If you see someone doing something that you know is incorrect, be a friend and tell them. Their life or the lives of you or your loved ones may depend on it," said Jeff Martin, vice president of WM Safety Services.

Williams is survived by two young children. He was predeceased by his wife who died in 2012. Waste Management's last employee fatality was June 25, 2013.