Weigh Station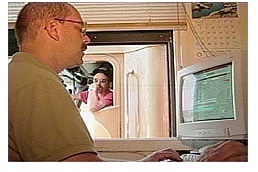 Located at the entrance to the Elk River Landfill is a state-of-the-art computerized weigh station. Manned by licensed weigh masters, the station allows us to monitor the waste disposal trucks entering and leaving the facility, inspect waste loads that may contain materials that are banned from MSW landfills, and maintain a database to record the name of customers disposing waste at the facility; the weight, type and origin of the waste being disposed; and the time and location of disposal within the landfill.
The records created by the weigh station are important. They help us to monitor the health of the landfill through daily, monthly, quarterly and annual reports.
Waste to Energy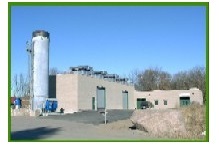 As the waste decomposes, methane gas is produced. Elk River Landfill collects the gas by placing a series of extraction wells and collection pipes into the waste. The methane gas collected is used to fuel specially modified engine-generators to produce electricity. Elk River Municipal Utilities then distributes the electricity to its customers.
The concept was initiated by Elk River Landfill in 1998 with an award-winning project, which produced enough electricity to supply 250 homes. In 2002, that facility was retired and replaced by Elk River Municipal Utilities Landfill Gas Electric Generating Plant. The plant produces enough electricity to supply 15% of Elk River's needs or 1500 homes. Plans are to expand the plant as more gas becomes available.
Recycling Operations
Recycling has always been a major priority for Waste Management. Not only does recycling help save valuable landfill space, it also helps protect the health of the environment and the surrounding community. As a result, Waste Management offers the following recycling programs as part of its regular operations.
Demolition Recycling
Demolition recycling at our landfill is done to recover the recyclable metals from the construction and demolition waste stream. Ferrous Metals are recovered from the waste and separated according to varying grades. These metals are then shipped to metal markets for recycling. Not only does demolition recycling provide a resource, but it also reduces the amount of demolition going into our landfill.
Wood Recycilng
Elk River Landfill, collects clean wood for recycling we convert the clean wood (such as pallets) to colored decorative wood chips for landscaping.
Electronic Waste Recycling
In addition to Demolition, Green Waste, and Wood Recycling, the facility also provides the community with a central location for eCycling (electronics recycling). Residents can drop of such e-waste as televisions and computers for a nominal fee. The waste is then stored at our facility until it is taken to WM Recycle America where the material is processed at an ISO 9001 & 14001 Certified facility.