Does your business generate more than 4 cubic yards of trash a week or do you own/manage a multi-family property with five (5) or more units? If so, California law requires you have recycling (AB 341) service. And for businesses generating 4 cubic yards of organics a week, like a restaurant or grocery store, the law (AB 1826)requires green waste service as well.
Waste Management is here to help. We will evaluate your current trash generation to determine the size recycling and green waste container to provide. In many cases, you can reduce your costs by participating in recycling and green waste collection. Call 707-964-9172 to get started.
Based on your business needs, you may select from the following containers for trash and recyclables: 35, 64 and 96 gallon carts 1.5, 2, 3 and 4 cubic yard bins.
New: Compactor to help you collect more trash in a single container with less frequent pickup. Call 707-964-9172 to learn about all your services options.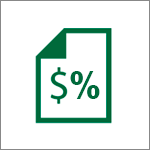 Rates
The base rate for collection services will decrease 1.63 percent while new fees for auxiliary services will go into effect on July 1, 2017. Click here for a full rate schedule for all services.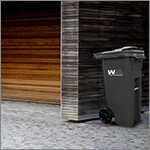 Gate and Lock Fee
A service fee will be charged if the driver must unlock a gate or bin for servicing.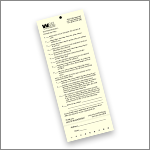 Contamination Charge
Help Mendocino stay clean and green by recycling right! Only place materials identified for recycling or composting in the appropriate cart. If in doubt, throw it out. Trash in the recycling or green waste cart/bin could result in a charge and non-collection. A tag will be left as a warning. After the first warning, customers will be charged a contamination charge and the cart/bin will not be serviced. Click on TRASH, RECYCLING, GREEN WASTE view what is accetable.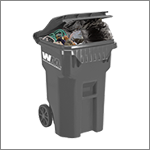 Overflowing Carts and Bins
Please ensure lids on carts are closed; this helps prevent litter and allows for safe collection. Overfilled carts/bins with lids open will be charged an overage fee.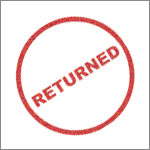 Late Fees / Returned Checks
Unpaid balances will incur an additional fee if not paid within 30 days. A $25 charge will be added for returned checks.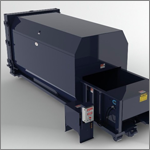 Insta-bins and Compactors
Customers can now order temporary bins either 2 or 4 cubic yards for one-time events or homeowner projects. Commerical compactors are also a new service. Compactors allow customers to store more trash in a smaller bin. Call 707-964-9172 to schedule.