Temporary Bin/Dumpster Rental Service
Having an event? Hosting a community cleanup? Remodeling the house? All of these jobs call for more than your average trash service - and Waste Management Central Valley has temporary service options available to those looking to rent a dumpster.
Depending on the size of your project, we have a variety of options available, ranging from 1.5 cubic yard bins for smaller jobs to 10 to 40 cubic yard (see sample below) temporary roll-off containers for larger jobs.
Bins may be rented for a maximum of up to one week or on a monthly basis (with weekly service). Temporary bins can be delivered Monday through Friday. For pricing and ordering information, please contact customer service at 1(800) DUMPSTER.
Sample Bin Sizes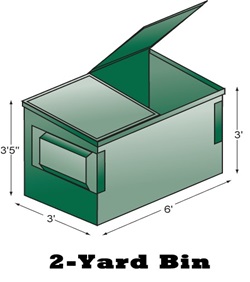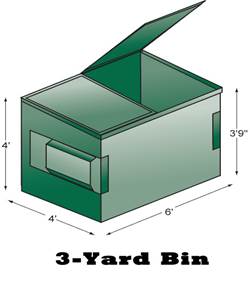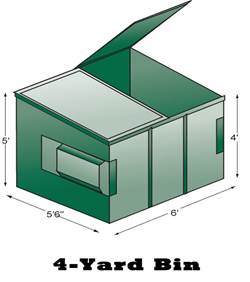 Sample Roll-off Bin Sizes